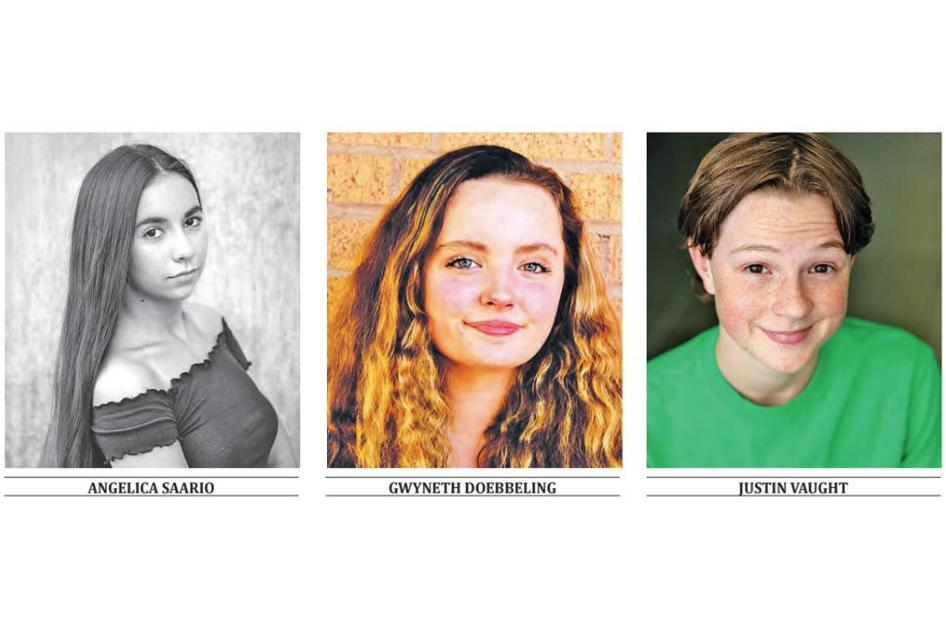 3 Ahwatukee actors in the Valley Youth Theater play | Get out
Three Ahwatukee comedians are part of Valley Youth Theater's fourth production of its 31st season, "The Princess and the Pea".
The show opens Friday, February 7 for three weekends at the Valley Youth Theater, 525 N. 1st Street, in downtown Phoenix.
This is the sixth time that VYT has produced this piece, the first in 1992 and the most recent in 2013.
But there's a reason VYT keeps returning to production, according to Bobb Cooper, the company's artistic producer and director of the latest iteration of "Princess."
"Everyone loves a princess, and in this story there are five," he said. add:
"We're really, really proud of the fact that the social, cultural and economic diversity of this city is so well represented in this cast – and in every – VYT. "
The play is based on a story by Hans Christian Andersen in which a prince must go on a journey and find a bride. If he fails, he must return to his palace and wait for one of them to show up.
Among the local cast members is Gwyneth Doebbeling, who plays the prince's mother, old Queen Maude.
Gwyneth, 14, is an eighth grade student at Kyrene Altadena High School in Ahwatukee, where she plays the cello in the orchestra. This is her first VYT show, but it's not her first appearance on stage.
She appeared in Childsplay's "As You Like It" and two other Shakespeare plays, including a performance as Lady Macbeth in "Macbeth".
She also participated in a production of Childplay's Youth Ensemble Theater and in her school's production "Sound of Music". She also enjoys playing the piano, poetry, baking and hiking.
Two students from Desert Vista High School are also in the production.
15-year-old sophomore Angelica Saario plays Princess Stella. It is also his first VYT production.
She has also appeared in several Childsplay productions as well as two presented by Act One Youth Theater.
She enjoys yoga, working out and choreographing gymnastic routines on the floor. Angelica hopes to pursue an acting career.
Desert Vista senior Justin Vaught, 18, plays Donald Dunce. He is a member of VY Teens and this is his 15th appearance in a Valley Youth Theater production.
Justin is not only a veteran actor of Valley Youth Theater, but also of Gilbert's Hale Center Theater, Desert Vista Thunder Theater and Plan B Entertainment, where he played Gavroche in "Les Misérables".
The final dress rehearsal for "Princess" will take place tomorrow, February 6, with a performance for Hopekids and their families. The association helps families with a child facing a fatal disease.
The 13 performances this month include four daytime shows designated for school outings.
Tickets cost $ 20 and can be purchased at vyt.com.