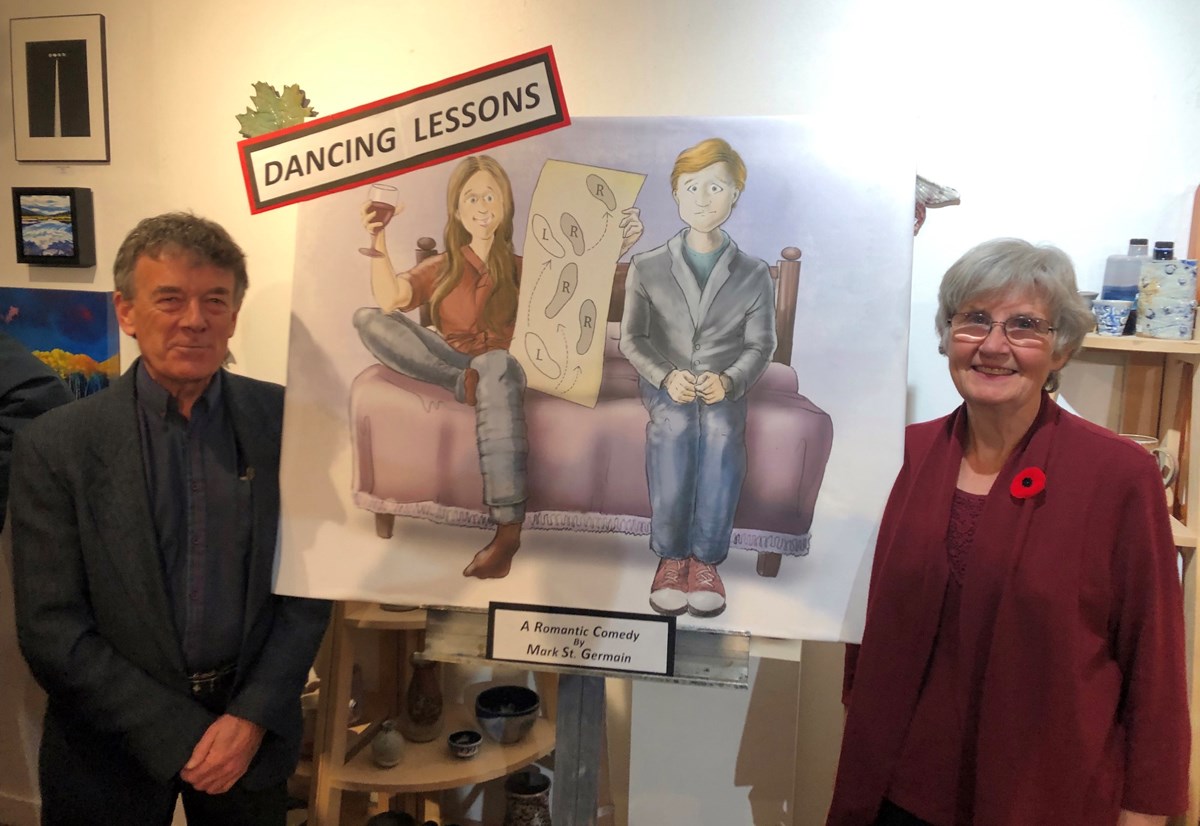 A Miracle Theater play to benefit Ukrainian refugees in Prince George
Proceeds from the production of the romantic comedy Dancing Lessons will recreate an endowment fund to support refugees in the city.
Miracle Theatre's seventh annual fundraising play will help support Ukrainian refugees resettling in Prince George.
Director Ted Price and producer Anne Laughlin's production of Mark St. Germain's romantic comedy Dancing Lessons is set to debut March 30. All proceeds from the show will be used to establish the Prince George Refugee and Hope Fund, which will be administered by the Prince George Community Foundation.
"We want to support the exceptional work of the Prince George Refugee Sponsorship Committee Share Hope support ukrainian refugees", said Laughlin. "(And) we have a very high opinion of the Prince George Community Foundation. They are the reference when it comes to charities.
Swiss physician and researcher Peter Jüni, former chief director of Ontario's COVID-19 Science Advisory Table, described Canada as "one of the world's lifeboats," Price said.
"Share Hope is one of the planks of this big lifeboat," Price said.
Share Hope committee chair Eva Gillis said the group of volunteers had helped support 124 Ukrainian refugees who came to Prince George and knew of 77 others.
"Prince George is known to have a big heart," Gillis said. "All the money to help Ukrainians. It is really necessary.
While the need remains, the fund will benefit the work of Prince George's Share Hope committee, said Laughlin, who is a key part of the Prince George Group for Ukraine helping to support Ukrainians resettling in the city. When the need has passed, the fund will be used to support any group helping to provide shelter for people fleeing violence or disaster.
Miracle Theater productions have so far raised a total of $485,478 for a number of Prince George charities.
Even before the official announcement, this year's production has already raised $10,000, Price said, noting the generosity of Canadian Tire Prince George owner Selen Alpay.
Additionally, two anonymous sponsors have agreed to match all donations of $250 or more, up to $6,000, he added.
"A LOT OF PLEASURE"
Dancing Lessons is about two lonely neighbors, who couldn't be more different, Price said.
Ever is a brilliant but reclusive geoscientist. He asks his neighbor Senga, a Broadway dancer, to teach him how to dance before an awards banquet and to dance in his honor, Price said.
He is unaware that she had a car accident which made her wonder if she would ever dance again.
Although they had a rocky start, a friendship and ultimately a romance blossomed between the two, he said, with lots of laughs along the way.
"It's just about bringing people together for a lot of fun," Laughlin said.
Dance classes will take place March 30 through April 19 at Knox Performance Space, formerly Knox United Church, located at the corner of Fifth Avenue and Brunswick Street. Shows will be at 7:30 p.m. six nights a week Tuesday through Sunday, as well as matinees at 2 p.m. on weekends.
Tickets are $35 each and will be available in advance at Studio lounge, taking place this weekend at the CN Centre. Regular ticket sales will begin in January at Books and Company.