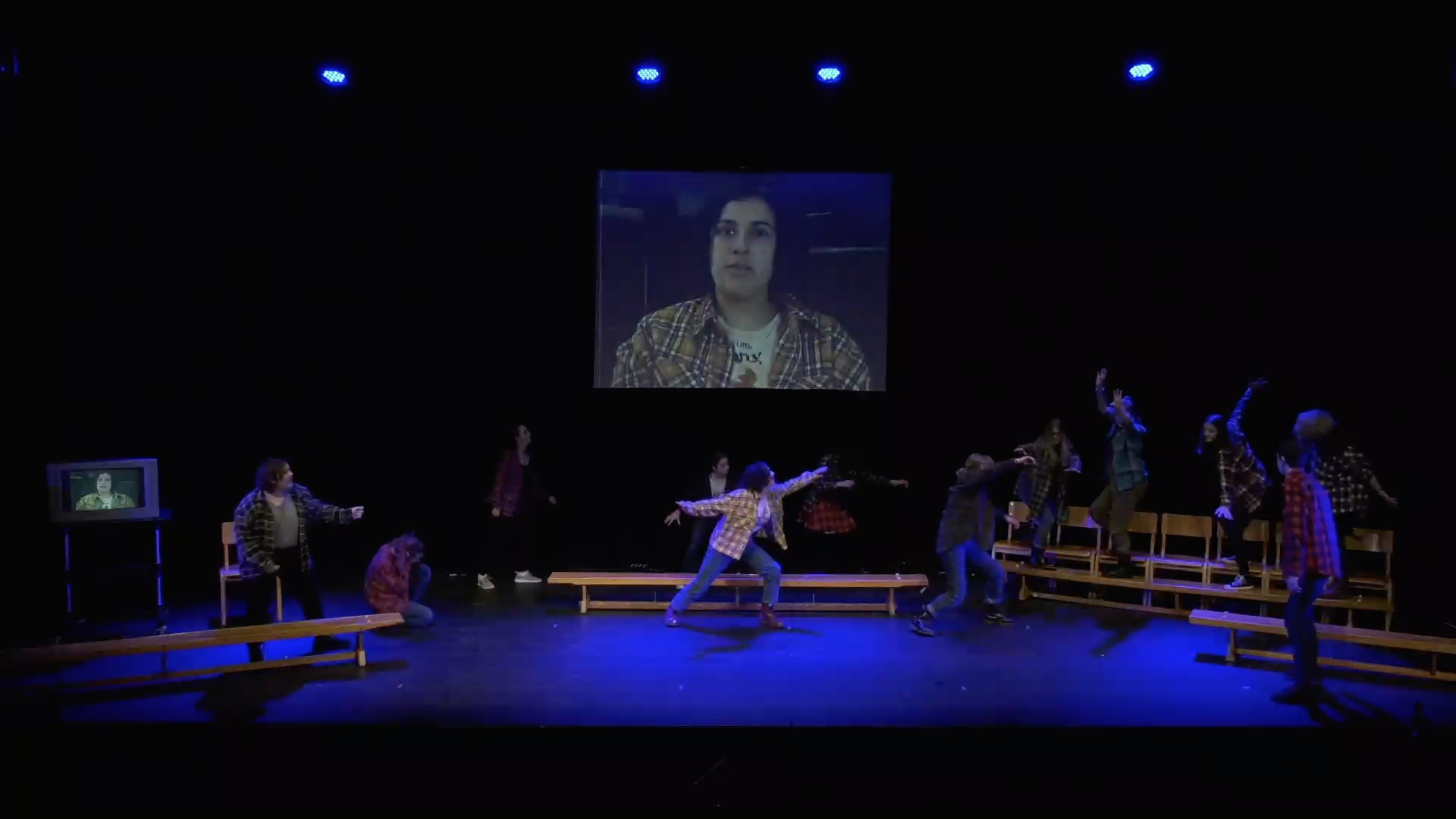 A play for young people will be screened in Mareel
[ad_1]
A RECORDED performance of a play performed by the Shetland Youth Theater (SYT) will be screened in the Mareel Auditorium this Saturday (May 22) when the venue reopens.
Mareel is expected to reopen to the public on Friday after being closed since Christmas due to Covid restrictions.
On Saturdays at 1:30 p.m., a pre-recorded play by the Shetland Youth Theater Tuesday, by Alison Carr, will be shown.
Shetland Arts said it was a "light, playful, and slightly sci-fi production, focused on confusing when a tear in the multiverse sucks in school staff and students, while raining new ones. people".
There will also be a live introduction from the play's director, Stephenie Pagulayan.
Usually taking place in front of a live audience, things were a bit different this year for the Shetland Youth Theater, due to the distancing requirements for performances. Working throughout the lockdown with Stephenie, development sessions and workshops took place online through Zoom, with the young actors balancing rehearsals and home studies.
The production was performed in an empty auditorium and recorded live in a multi-camera shoot. He will join other productions filmed by youth companies in June for National Theater Connections.
Pagulayan said, "I am incredibly proud of this wonderful group of theater makers. Since January, they have been absolutely committed to this project, working under constantly evolving covid guidelines and addressing the challenges of theater rehearsal through Zoom.
"With just a week of physical rehearsal, they created something really special with 'Tuesday'. We are very grateful to the Shetland Arts team for all their support in creating this production and giving us this opportunity to share it with the Shetland community. "
The event marks the return of in-person events to Mareel and the first in a new series of Live at Lunch events.
Social distancing tickets for the screening of Tuesday are now for sale online.
Shetland Arts said that due to Covid restrictions, "we cannot run a standard Q&A session – if you have any questions you would like Stephenie to answer, please send them in advance to esther.renwick @ shetlandarts.org, or drop us a line. on one of Shetland Arts' social media channels.
In addition to the cinema program, free screenings for children – Storytime for children under 5 (with Shetland Library) and Playtime at Mareel (with the Bruce Family Center) – are also resuming at Mareel. Tickets for these sessions can be booked through shetlandarts.org.
Become a Shetland News supporter
News from Shetland asks its many readers to consider starting paying for their fix of the latest local news delivered straight to their PC, tablet or mobile phone.
Journalism comes at a price and because that price goes unpaid in today's rapidly changing media world, most publishers – national and local – are struggling financially despite very healthy audience figures.
Most online publishers started charging for access to their websites, others took a different route. Shetland News currently has more than 470 supporters who all make small voluntary financial contributions. All funds are used to cover our costs and further improve the service.
Your contribution will ensure News from Shetland can: –
Bring you the headlines as they happen;
Remain editorial independent;
Give a voice to the community;
Further increase site traffic;
Research and post more in-depth news, including more Shetland Lives features.
If you enjoy what we do and are very committed to impartial local journalism, then please become a supporter of News from Shetland by making a one-time payment or a monthly subscription.
Support us from £ 3 per month – it only takes a minute to sign up. Thank you.
Support Shetland News
Already endure? Log in to hide this message.

[ad_2]