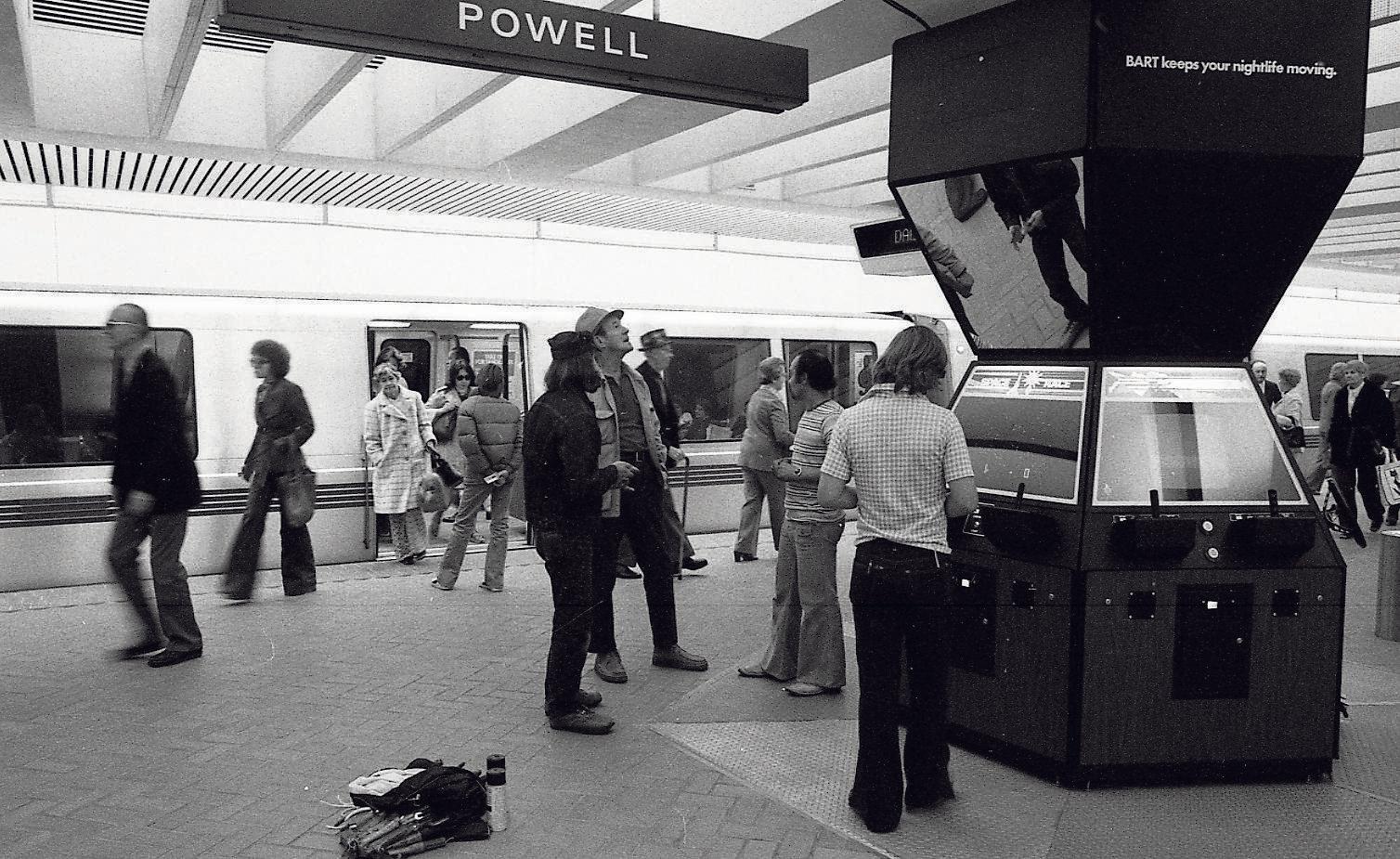 Arcade games at BART? Pong and Galaga are returning to Powell Station this fall
Bay Area Rapid Transit is bringing back one of its short-lived but historic promotions: retro arcade games in the Powell Street station.
They weren't throwbacks when BART first rolled out video games in 1976. With ridership dwindling and hopes to connect with younger people, the transit agency s is partnering with Atari to bring a bank of six games to the platform, including Pong, LeMans and Space Race.