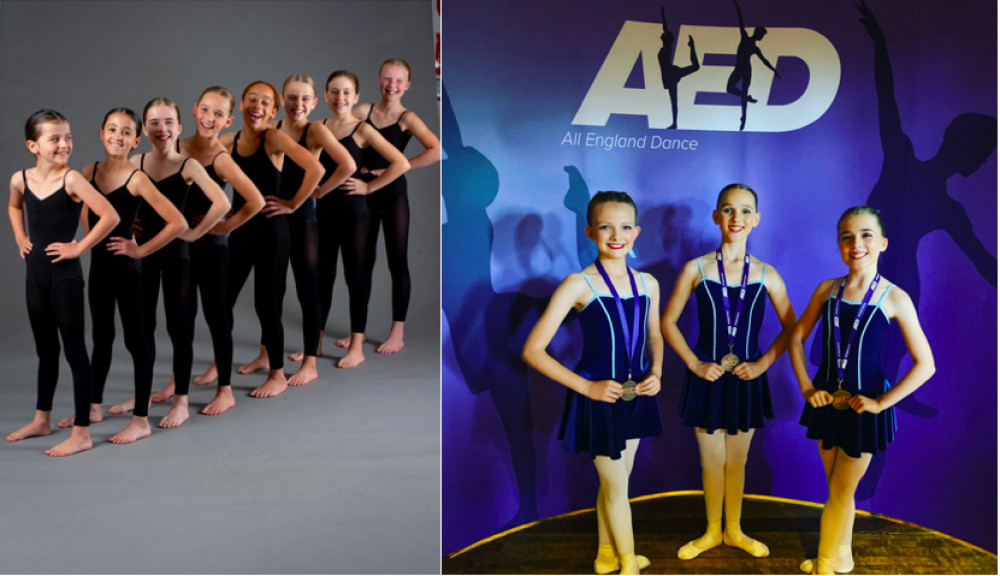 Award-winning performing arts school celebrates 10 years in the heart of the Teddington community | Local News | New
A performing arts school in the heart of the Teddington community reached a momentous milestone in September, celebrating its 10th anniversary.
Teddington Dance Studio (TDS) opened on Church Road in September 2012 and has nurtured a love of the performing arts ever since.
Students ages three through adults are welcome and encouraged to learn and develop their dance and performance technique in a fun and friendly environment.
TDS offers a wide range of classes including melodic movement, musical theatre, acrobatics, commercial jazz and tap dancing for adults, while also teaching ballet, tap dancing and modern all year round, where students can work for grade exams.
Natalie Randhawa is Principal at TDS and has guided the school through its 10 year journey.
Growing up in Teddington, her love of dancing began at the age of three, where she immediately joined performing arts school, rising through the ranks before competing professionally overseas.
After becoming a teacher, Natalie soon realized that she wanted to channel her passion for the arts by creating her own school where she could accompany students on their journey and create an environment where dance enthusiasts could come together and perform.
For a school that started with eight students, TDS now has over 200 students.
2022 is a testament to how far the performing arts school has come, with TDS shining in this year's All England National Final, where the under-11 classical ballet trio won a bronze medal well deserved, competing with 16 other schools in the process. .
TDS' modern under-11 group also performed well, as did 7-year-old student Lilly in her stunning ballet solo.
Although neither won medals at the national championships, the two TDS participants battled competition from 24 other schools in their regional qualifiers to rightfully ensure they were part of the prestigious competition. by All England Dance.
And from the stage to the big screen, two of the school's talented dancers will also feature in upcoming Netflix productions coming out later this year.
The 12-year-old duo, Nancy Kerr-Elliott and Teigan Lea-Fagan, have been dating TDS since they were three years old and will star in upcoming Netflix productions.
Reflecting on the whirlwind of a year, Natalie told Nub News: "It's been the busiest year so far, without a doubt! Coming back from the pandemic, we were sort of catching up with all things we weren't able to do on zoom such as our big costume show.
"The kids have really enjoyed being back in an environment where they can share their love of dance and I couldn't be more proud of what the whole team has achieved together in 2022, I think some people have actually forgot how busy we are when we're operating a full schedule!"
To mark a decade of TDS, the school, in and around regular classes and exam preparation, is preparing for its anniversary show in March 2023. An opportunity for students, parents and teachers to come together and celebrate what has been accomplished so far.
Reflecting on 10 years of TDS, Nub News asked Natalie if there was one memory that stuck particularly close to home.
The TDS director added, "If I had to choose one, which is incredibly difficult, I would have to say the first costume show we've ever done.
"Just over 40 children took part which was incredibly exciting as it was the first time we could really show parents what school is all about and how memorable a collective performance can be.
"Our costume shows held every two years are now arguably the biggest date on the calendar and it really is the perfect representation of who we are."
Proud parents watch the TDS girls take part in the school's famous costume show.
As TDS prepares to enter its second decade, when asked what the future holds for the School of Performing Arts, Natalie simply replies, "Look at this space."
After the school's remarkable success in its stellar first decade, we can't wait!