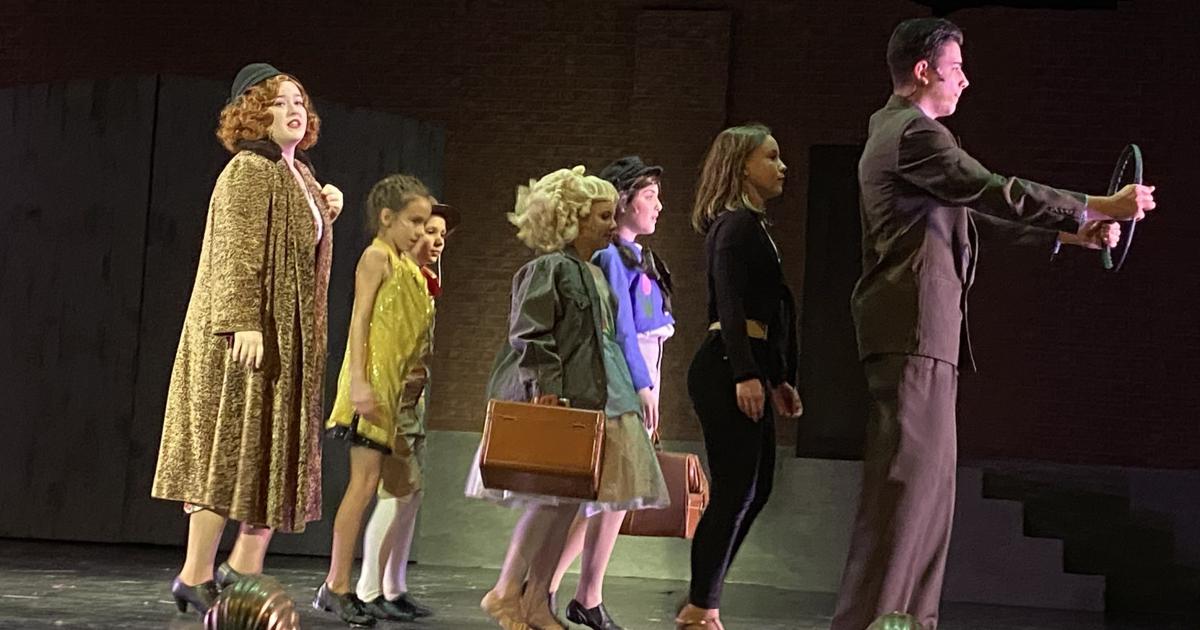 Floyd Central Theater Arts will present the musical "Gypsy" | News
FLOYDS KNOBS — For local students, a high school theatrical production provided an opportunity to portray characters in depth and bring a classic from Broadway's "Golden Age" to life.
The Floyd Central Theater Arts production of "Gypsy" opens this Friday. The 1959 musical tells the story of Rose, a stage mother, who pushes her two daughters, Louise and June, to become stars.
Robbie Steiner, theater director at Floyd Central High School, said "Gypsy" is an amazing piece for students to study and perform.
"Not only does it provide the opportunity to study a musical from that period, and it's such an influential period, but it's informed, I think, of how we understand musicals from that point on. there," he said.
The story is loosely based on the memoir of Gypsy Rose Lee, a famous burlesque performer. Steiner said he believes "Gypsy" is more relevant than ever with the pressures teens face to "compromise their own dignity in the name of approval and popularity."
"Today almost all young people feel this pressure because of the psychological implications of social media and what it has done, and we live in a world where children are making really extreme, self-destructive choices and exposing their social media and in their life. digital interactions with their peers," he said.
The show delves into the characters' "deep psyches," Steiner said, and focuses on a complicated mother-daughter relationship.
"It has these very complex characters, and it has an ending that's not necessarily a nice, neat package ending," he said. "It doesn't resolve into some kind of 'happily ever after', which I think is very important, and because of that it allows our students to study for both a really significant period of time, and also the characters themselves, which are based on real people and their journey to put themselves in the shoes of those characters and understand what drove them – what pushed them to the extremes that those characters were at.
The show is considered "PG-13", but Steiner notes that the show's more mature moments are staged with respect and consideration for the actors' ages.
"I think it was a very valuable experience for our students, both in terms of acting, but also in terms of life lessons," he said. "I think it's important that we don't shy away from shows that have edgier themes."
"Gypsy" has iconic music with songs from the heart of the American songbook, he said. Unlike many musicals of its era, "Gypsy" does not feature much ensemble singing.
"It relies on a few small group production numbers, but mostly you have solos, duets and trios, which really puts the focus on the characters and allows the storytelling to zoom in on the characters' particular experience. principals," Steiner mentioned.
Sophomore Mary Ficker plays Louise, Rose's oldest daughter, and she is the cast's dance captain. This is her first starring role and she enjoyed the opportunity to explore the mother-daughter relationship.
"[Louise] is mostly kind of a forgotten child on the show, while June is the main star of [Rose's] life, and it's not until Act II that Rose really starts to focus on Louise, so this mother-daughter transformation throughout the series is probably my favorite," she said.
She particularly enjoys the set of dance numbers centered around the "Let Me Entertain You" musical number, which recurs repeatedly throughout the show.
"It's really fun and cool to take the choreography each time and play with it in a different way," she said.
Floyd Central Theater Arts, along with New Albany High School Theater Arts, was among the high schools selected to perform on the main stage at the Thespian International Festival this summer in Bloomington. He will present "Guys and Dolls", which he already staged in the fall.
Steiner said directing "Gypsy" was one of the best experiences he's had as a band since working at Floyd Central.
"I think the band was extremely focused, extremely mature and really, really fun," he said. "The band we're working with on this show right now is just one of the nicest bands to work with. They bring their A game, they're ready to work, and they have a great sense of community as well. humor. It has really been a positive experience all around.