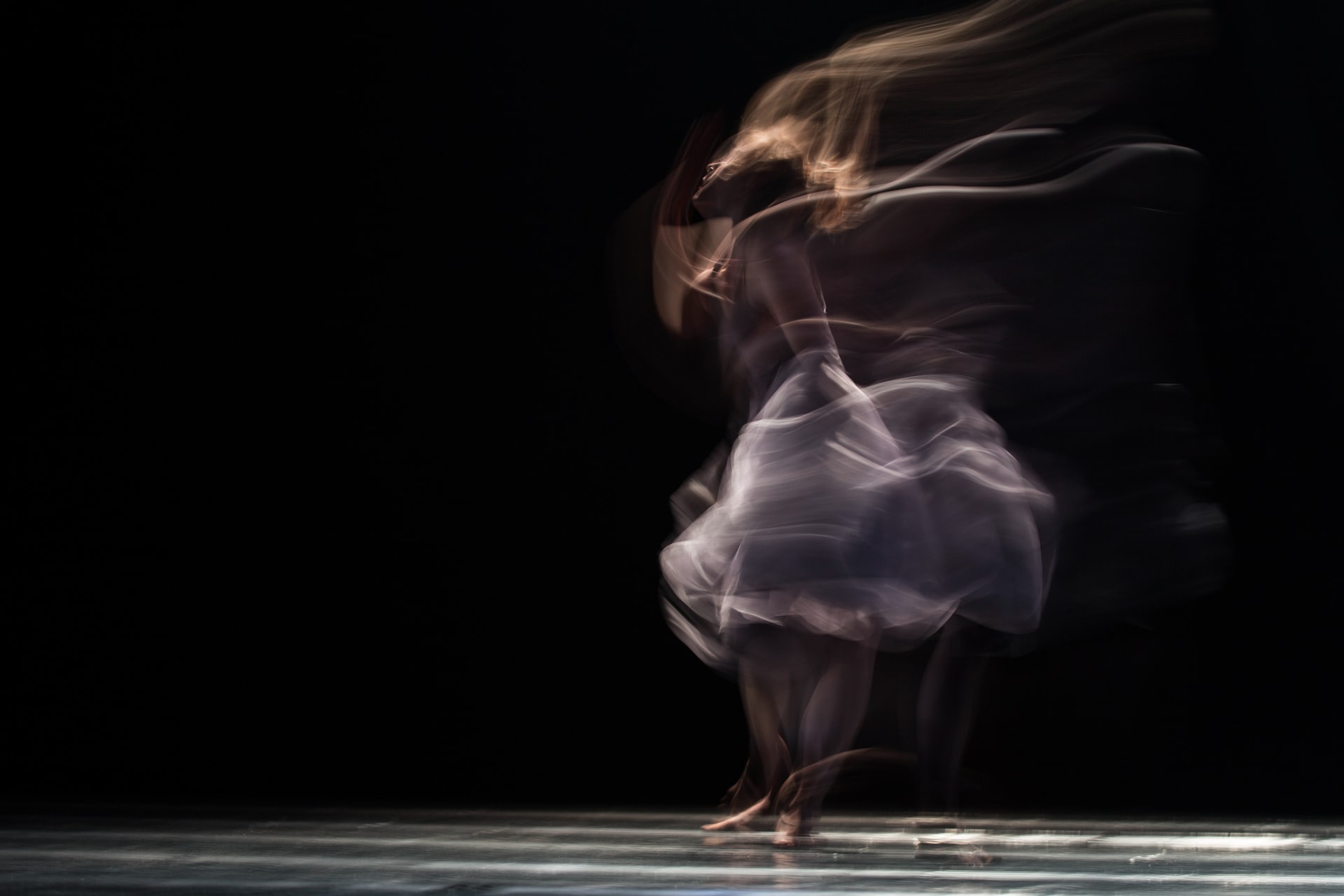 "God of Vengeance": A founding scenario in the struggle to reclaim Jewish identity
This essay was originally published in the first edition of Yente, a queer and Jewish zine created by a collective of students in Oxford. You can read the full first issue digitally or submit to their latest edition here.
by Sholem Ash The God of Vengeance (1906) follows Yekel Tchaftchovitch, a Jew from a Polish provincial town who seeks purity in the eyes of God despite his sinful life. Yekel runs a brothel in his basement, while raising his "chaste" daughter, Rifkele, 17, who symbolizes innocence and spirituality. Rifkele's dramatic "downfall" is his overtly sensual love affair with Manke, a sex worker. The "clash between Yekel's revolting career and his paternal idealism" described in the preface to a translation of the 1918 screenplay is seen as the play's main drama, but I would say the lesbian love story in the middle of these overriding religious goals and requirements should be seen as an equally integral aspect of the play. By seeking to claim our Jewish identity on our own terms, illustrating the fullness of our humanity by representing our Judaism and its intersections, Asch presents us with a story that challenges us and deserves to be challenged. Isn't that, after all, what our Judaism is in all its forms – queer, feminine, Other –? What is our Torah but a reshaping, a drama, a love story – between us and us, us and our God?
Written at the end of a national awakening of Eastern European Jews as part of the great Jewish exodus to the West and the recognition of Yiddish as the language through which Jewish literature could be redefined and a culture through re-embraced language. Fundamentally, this birth of Yiddish literature was deeply linked to the revival of an anti-Semitic "crusade" across Russia and Eastern Europe. The God of Vengeance examines religion, morality and their diversification at this time. Asch was at the time the "most popular producer of Yiddish fiction", a key figure in the literary renaissance that had begun to occur a generation before, whose handling of Yiddish was described as "the music in his hands". His writings, like those of his predecessor, SJ Abrahamovitch, the "father" of the new Yiddish literary movement, are fundamental to the realization that Jewish and Yiddish culture was undertaking with itself – and The God of Vengeance was hailed as his finest work. As a Yiddish script, it is a feature of Jewish emancipation from expectations of homogeneity by both Gentiles and other Jews; by exposing complex Jewish lives without judgment, embedded with bold depictions of lesbian love, The God of Vengeance demands a re-examination of how Jewish lives should not be held to different moral standards than others.
The God of Vengeance is an artistic exploration of a moral battle, the struggle against being 'deprived' of love, and the contradiction between 'the innocent who yearns for sin and the sinner who dreams of purity'. Rifkele's relationship with Manke should be seen as central to the moral drama. Rifkele's interpretations of character and plot are, and should be, varied, with the sensitivity demanded by one of the most daring early lesbian love scenes in mainstream modern public theater. Asch himself firmly stated in the program of the Broadway production of The God of Vengeance, Apollo Theater in 1923 that the "rain scene", in which Manke and Rifkele confess their love and sleep together, was "poetic", in which "the love between the two girls is not only erotic", but rather the "unconscious maternal love of which they are deprived…rather than the sensual and inverted love of one woman for another. At the same time, the play's portrayal of what is ultimately a lesbian love scene, with or without the imposition or inclusion of maternal love and desire, still comes across as "delicately erotic" and full of "candor", according to Kaier Curtin. Early interpretations portrayed Rifkele as a victim, her father's attempts to keep her pure "thwarted" by the "vengeful god of Judea" who drops her into the "claws of the lesbians".
In reality, much more emphasis should be placed on Rifkele's agency in his seeking and active consent to sleep with Manke ("Something drew me so irresistibly to you…My heart was pounding so hard"), rather than on the homophobic interpretation of her as prey to Manke's desires. Embedded in Rifkele's attraction to Manke are ongoing themes of the overthrow of her father's rule and rebellion against purity and the religious moral code she is required to follow to the letter. Her father and the constant presence of God in her mind as arbiters of sin and purity are evidence of her own struggle with the expectations placed upon her to be perfectly "virtuous". and this struggle should be seen as part of his enduring agency rather than as victimization or as a delegate of this internal battle to Yekel as the protagonist.
Religious symbolism undeniably dominates interpretations of Rifkele's love for Manke – from how Rifkele "stole the key to the Scroll", to how Yekel then feels he has failed the Scroll, and thus God ( "Take the Holy Parchment with you! I don't need it anymore!"). But that shouldn't supersede the significance for the drama and subsequent analysis that this is a passionate love scene between two women, where marriage ("we're married") and sex are discussed. openly and even played. Asch felt it should portray, if not lust between two women, at the very least "unconscious maternal love". The concept of "mother love" is almost always conventionally based on the idea not just of unconditional love, as one might assume, but rather of love based on trust. However, despite not trusting the house (as she fears her father will harm her and her mother will be unable to protect her), Rifkele eventually finds sanctity and sanctuary through exploration. of her desires – regardless of her lesbian nature or not – with a figure, she feels she has a bond of trust.
Despite a fairly successful run in European theaters for several years after its 1907 premiere, Asch encountered immense backlash when the 1922 English-language production moved to Broadway. After an outpouring of rage from conservative Jews and goyim, the play was pulled from Broadway and the cast arrested for "obscenity". The front desk made a clear statement: Jews can't be complicated. For Jews today, this fight to exist beyond the binary and to question its very existence is far from over. For gay Jews, our freedom to engage in this fight and in our communities without shame or hatred remains remarkably narrow. Perhaps, then, we can and should draw some strength from Asch's drama: we can draw righteous anger from Yekel's despair at being locked into society's many religious binaries and stereotypes. We can seek revenge for the mistreatment of women like Manke, their freedom curtailed by sexual violence, fundamentalist misogyny and entrenched lesbophobia. Perhaps the deepest and truest mitzvot we have to perform would be to open up a better world for girls like Rifkele: those who desperately need confidence and attention, to feel excitement and of love, to be free and liberated, and to maintain their full freedom of action. – in our eyes and in the eyes of God.
Photo by Ahmad Odeh on Unsplash.