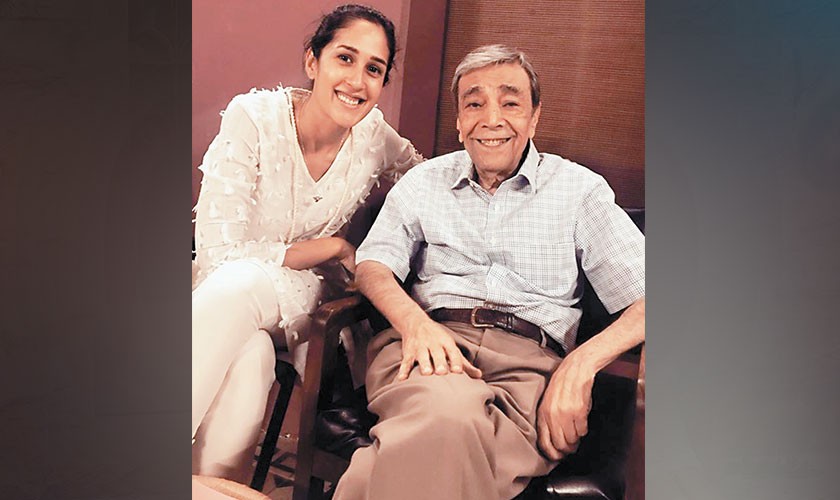 Mira Sethi reveals the dates of her next play
Last month we announced that actress Mira Sethi, who recently married her childhood sweetheart Bilal Siddiqi, is getting ready for a theatrical production. She posted a photo of the Urdu translation of William Shakespeare's tragedy King Lear on her official Instagram account and captioned it: "It's happening. In Urdu. Directed by Zia Mohyeddin. Glad to have the opportunity to work with the Master.
In another article, Mira wrote that it was "such a privilege to be under her tutelage (Zia Mohyeddin) for the next two months".
Looks like the wait is over. While we're still awaiting Mira Sethi's entry into the ongoing drama series Ye Dil Mera, starring Sajal Aly, Ahad Raza Mir and Adnan Siddiqui in the lead roles, the actress recently took to Twitter to announce the dates of the theatrical production of the Shakespearean classic. , King Lear.
"Working with Zia Mohyeddin sb has been punitive, demanding, exhilarating – the experience of a lifetime. King Lear – an Urdu adaptation! – opens in Karachi on December 19 and runs through December 29. see many! tweeted Mira Sethi.
The play, which was translated by Khalid Ahmed, is scheduled for December 19-29, 2019 at the National Academy of Performing Arts (NAPA) in Karachi. We look forward to Mira Sethi's performance in the next adaptation of the famous Shakespearean production.