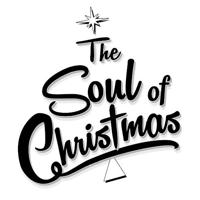 NC A & T's Theatrical Arts Program Presents 'Christmas Soul' Holiday Musical | Arts
EAST GREENSBORO, NC (November 12, 2021) – Starting November 17, the North Carolina Agricultural Technical State University's Performing Arts Program will present "The Soul of Christmas," a party of snapping fingers, feet and snaps. of hands. musical for the whole family. The piece will travel the world of joyful music that will lift your spirits and nourish your soul.
Enjoy holiday favorites such as "Messiah", "O Holy Night", "This Christmas" and "Go Tell It on the Mountain" performed by award-winning national players Richard B. Harrison. Directed and designed by Gregory J. Horton, this high-energy production is destined to become the holiday gift that continues to deliver.
The Performing Arts Program and the Paul Robeson Theater adhere to all COVID-19 protocols and procedures. Seating will be limited to practice social distancing and masks are required for the public and all reception staff. Everyone is encouraged to follow safe hygiene practices to help prevent the spread of the virus.
Dates and times of performances:
Wednesday November 17 at 7:30 p.m.
Thursday November 18 at 7:30 p.m.
Friday November 19 at 7:30 p.m.
Saturday November 20 at 3 p.m. and 7:30 p.m.
Sunday November 21 at 3 p.m. and 7:30 p.m.
Site:
Paul Robeson Theater on the NC A&T State University campus
Cost:
Adults, $ 17
Seniors and non-A&T students, $ 11
Children 12 and under, $ 6
A&T students, free with Aggie One Card
For tickets, call 336-334-7749 or visit www.ncataggies.com.
About North Carolina A&T State University
North Carolina Agricultural and Technical State University is the largest historically black university in the country, as well as the highest ranked (Money magazine, Best Colleges; Washington Monthly College Guide and Rankings). It is a land-funded doctoral university classified as "high research" by the Carnegie Foundation and a founding member of the University of North Carolina system. A&T is known for its leadership in producing graduates in engineering, agriculture, and other STEM fields. The university was founded in 1891 and is located in Greensboro, North Carolina.