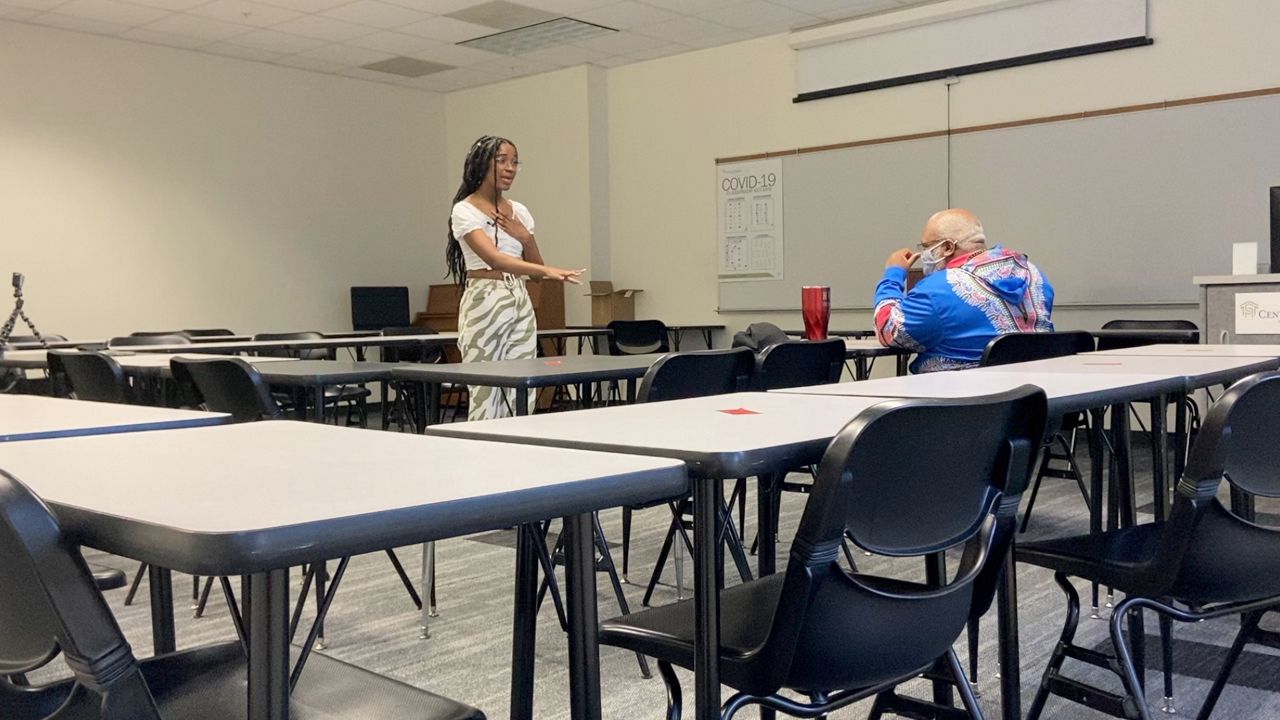 New program will address diversity in the theater arts
CHARLOTTE, NC – When it comes to theater and art, the diversity is quite low.
A few years ago, the Actors Equity Association did a study showing that white males make up the majority of acting and management contracts.
It is also difficult to enter schools offering elite performing arts programs, but it is even more of a challenge for minorities and low income households.
But that's where Corey Mitchell comes in.
For over 20 years he has taught at Northwest School of the Arts in Charlotte.
"Five years after my teaching experience I quit, and I quit for a year and what I found was that I missed it so much," he said. "Every day is an adventure with the students.
His larger-than-life personality, as well as his skills, have earned him numerous accolades including the Tony Award for Excellence in Theatrical Education, but his teaching career is soon coming to an end.
"I was already in the process, and in this phase of 'OK, it's time for me to mix some things up,'" said Mitchell.
He had originally planned to retire in 2020, but he halted those plans after George Floyd's death, and the protests that took place across the country eventually inspired him.
Mitchell decided to create a nonprofit college prep program called the Theater Gap Initiative. The program would provide rigorous training and resources to help students of color break into the arts.
"The direct benefit to the students that they will get is someone who is passionate and not just one person, many people who are passionate about helping them achieve what they believe they can do," Mitchell.
High school student Rayna Allen is the very first student accepted into the program.
She spent months applying for colleges with fine arts programs, noting the lack of diversity.
"Do I even want to go here if I know I'm going to be in a classroom full of white people and no one else can even understand me in any way?" It was definitely a balance sheet that I had to think about on my own, "she explained.
The program is something that she is really looking forward to.
Mitchell and his brilliant personality will be retiring from Northwest at the end of May, but he is excited about this new trip and the group of students it will help form.
"I used to think of myself as being agile, and this opportunity gives me a chance to be agile again," he said.
The Theater Gap Initiative will partner with Central Piedmont Community College to deliver this new program.
The program will attract 24 students, with applications ending May 17.
You can learn more about the program and the work Mitchell does here.