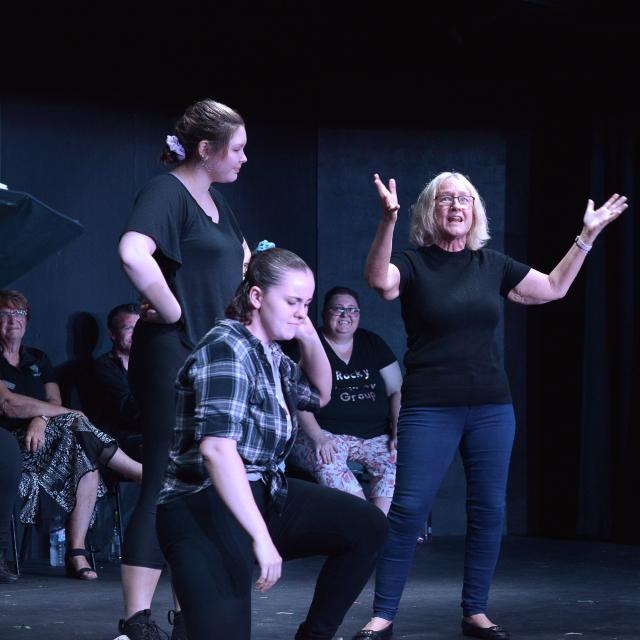 The return of theater games – Central Queensland Today
By Trish Bowman
Yeppoon Little Theater is gearing up for a night of heartbreaking laughs as the Rockhampton and Yeppoon crews prepare to be thrown in at the deep end of the next series of theater games and impov parties scheduled for August 20.
Entitled 'On the Spot', this will be the third such event hosted by member Ian Westley in the last two years and is sure to provide an evening of hilarity for members of the public.
Mr Westley said audience members enjoy watching the teams go head-to-head in the drama games and improvisational scenarios where anything can and does happen.
"Rocky Improv Group returns to take on a crew from Yeppoon Little Theater in a night of impromptu entertainment," Mr. Westly said.
"We recently held a workshop for people to come and brush up on their improv skills and take home some new skills, so it will be interesting to see how the performers do when put on the spot.
"At its core, improvisation is the art of inventing things on the spot – characters, song lyrics, situations and entire scenes, the results can be an absolute riot.
"This kind of blank slate can seem daunting, especially if you're just getting started, but improvisation can serve as an important foundation for performers of all types, whether you're a budding comedian or an actor hoping to up your acting game. 'hearing.
"It's fun and the skills for improvement are life skills: listening, connecting and collaborating with partners, maintaining flexibility, telling a story, accepting risk and building resilience.
"As we've seen at past events, the entire evening will be full of surprises and a delightful experience for the audience to witness the unscripted mayhem firsthand."
Admission is $5 and can be reserved online through the Yeppoon Little Theater website or paid at the door. A bar will operate at night.
Event – ​​Evening of sports and theatrical improvisation on site
When – August 20 from 7 p.m.
Where – Yeppoon Little Theatre, 64 William St Yeppoon.
Cost – $5