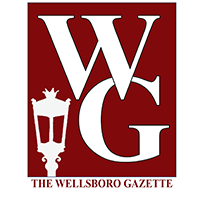 Theater Arts Camp focuses on Shakespeare, with a twist | Community
Youth in grades four through nine can register now for Hamilton-Gibson's free, eight-day Shakin' Up Shakespeare Summer Arts Camp, held at Tioga County Fairgrounds in Whitneyville.
The camp is open to any child who wishes to participate, regardless of where they live and whether they attend public or private school or are homeschooled.
Registration fees for all campers are waived this year thanks to anonymous donors and the Deerfield Charitable Trust.
The camp will take place from 9 a.m. to 3 p.m. Wednesday to Friday July 6, 7 and 8 and Monday to Thursday July 11, 12, 13 and 14. On Saturday, July 9, campers will head to the Sterling Renaissance Festival in Sterling, NY
The last day of camp on July 14 will be a regular day with two public performances added at 3:00 p.m. and 6:30 p.m. in the Show Ring at the fairgrounds.
Bus transportation will be provided; pick-up sites will be determined. There are two exceptions.
On Saturday, July 9, parents will take their children to Benedict's bus service in Whitneyville and also pick them up after the trip to the Sterling Renaissance Festival.
On Thursday, July 14, parents will pick up their children in Whitneyville after the last performance.
Hamilton-Gibson artistic director Thomas Putnam created much of the material to be presented to the public. Campers will create the rest during camp.
"All campers will have speaking roles and be part of the lively chorus," Putnam said. "We wanted a show where every kid could shine rather than one where only a few have named roles.
"The staff and campers all really enjoyed having camp at the fairgrounds last year," Putnam said. "We were able to be sheltered, but we loved having the feeling of being outdoors – like a real summer camp."
Campers will learn and perform this show while gaining experience in all theater arts, from improvisation and mime, to music, choreography, artistry, costumes, stage movement and training vocal.
Registration must be completed by Monday, June 13 so that Hamilton-Gibson can order t-shirts and prepare materials for campers. If all places are taken before June 13, registrations will be closed.
To register, download the 2022 Theater Arts Summer Camp flyer and app by visiting www.hamiltongibson.org and clicking on "Enrichment", then "For Kids", then "Camps", then scroll down to the orange button marked "Application".
Mail the completed application to Attention: Theater Arts Camp, Hamilton-Gibson Productions, 29 Water St., Wellsboro, PA 16901.
For more information, call 570-724-2079 or email [email protected]