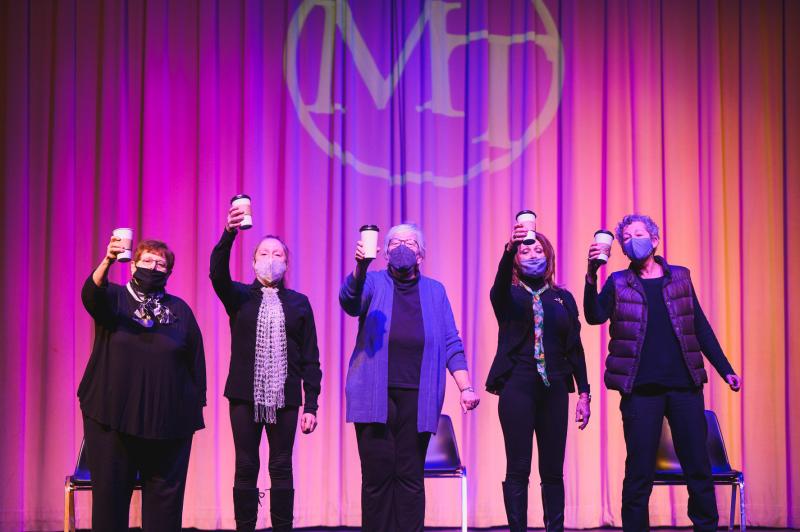 Theatrical arts workshops for seniors will start on March 20
The Milton Public Library has announced a series of creative arts classes, Big Kids on Stage: A Theater Arts Workshop, for adults 55 and older.
The free sessions will be held from 10:30 a.m. to 12 p.m., Thursdays, from March 20 until April 28, at the Milton Library, 121 Union St., Milton.
This is the second series of theater workshops offered by the library through a grant from the Delaware Division of the Arts in conjunction with Lifetime Arts.
Big Kids on Stage invites adults to explore their creativity and imagination with others while developing strong theatrical skills including improvisation, movement, character development, scene building through original writing, and more. . Participants will get to know great people to learn and grow with while developing skills together.
This series will be taught by Melissa Berman, who brings over 25 years of experience as an innovative, critically acclaimed and award-winning teaching and performing artist in theatre, dance and music. Berman was the Performing Arts Scholar-in-Residence for the Smithsonian Institution in Washington, DC. She currently works with the Delaware Institute for the Arts in Education as a teaching artist.
An accomplished headlining performer, musician and arranger, Berman has extensive experience in film, television, advertising and radio, which includes national performing credits.
Registration is limited. For more information and to register, call the Milton Public Library at 302-855-1975 or go to milton.lib.de.us.