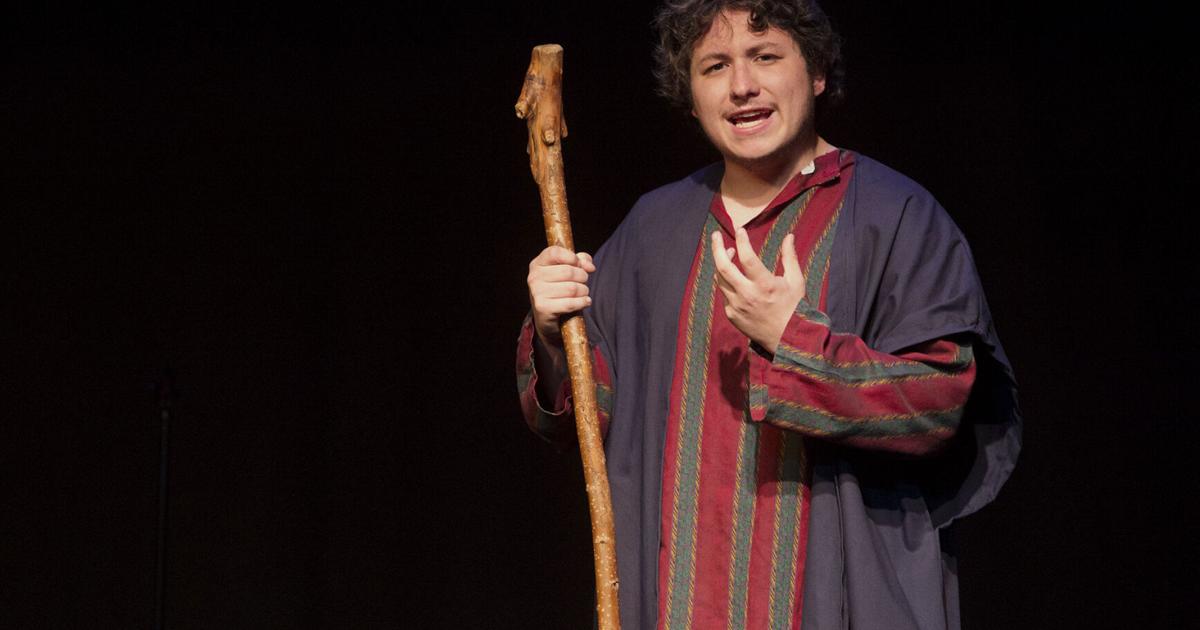 Upcoming Joplin Little Theater Show Highlights Nativity Tales | Lifestyles
[ad_1]
Greg Green is a very busy man these days, directing not one but two of the upcoming Joplin Little Theater productions over the next three months.
During the first week of February, the JLT veteran will conduct "Driving Miss Daisy". But before that – just in time for Christmas – Green will be directing "Six Who Were There," which kicks off next Wednesday night, December 1.
Originally, the theater was set to play "Plaid Tidings," but that idea had to be scrapped, Green said.
"There can always be production or casting issues after we decide to put on a production at JLT – it happens in all theaters at one point or another," Green said. In this case, "there were unforeseen circumstances that were beyond the control of the theater, and that's when we had to step back and kick a volley. Due to several issues with "Plaid Tidings" it was felt that we should cancel the show and put something else in its place. "
Because Green was the person who suggested filling that space with "Six Who Were There," he was given the nod to lead it.
Although he has endorsed back-to-back shows, he doesn't mind the extra workload.
"'Six Who Were There' is a show I've had in my back pocket for about 10 years," Green said. "I always come back to it when I watch to-do Christmas shows. "
The show can best be described as a collection of accounts of what each of the six characters in the play saw and heard on the night of Jesus' birth in Bethlehem. Between the staged moment of each character is a traditional Christmas song of a chorus that reflects what the audience has just heard or what they are about to hear.
The main thing Green likes about the piece "is its simplicity. The story that each character tells is the story of the Nativity – simple and honest. The characters are the wife of an innkeeper; a shepherd surprised to hear the voices of angels; one of the wise men guided by a shining star; Joseph; Married; and a Roman soldier.
"My other favorite thing about the show is that it's… sweet and short," he said. "A lot of theater goers have told me they love coming to see shows, but during the holidays it's hard to give up an entire night for (a theatrical production), and they want something Christmas-themed. . "Six Who Were There" is less than an hour long, so it's a show that is very easy to come and see at JLT and not feel like you have to give up all night for just one holiday event. .
The cast members are Diane Martinous, Greyson Lamp, Sam Hydar, Jonathon Krolis, Shaun Conroy and Ashley Trotnic.
"This cast is the cream of the crop," Green said. "I was lucky to have some real actors come out and do this show at that time, and they all seem to like the idea of ​​them spending the time alone on stage with the audience. the biggest challenge for an actor in this show is for everyone to have the whole scene to themselves.… It's just the actor and the audience, and this cast does it really well.
The play will be performed at 7:30 p.m. from Wednesday, December 1 to Saturday, December 4 and at 2:30 p.m. on Sunday, December 5. Tickets cost $ 18 for adults, $ 15 for seniors, and $ 8 for children. and younger.
At the end of each nighttime performance, "I hope the audience will find the show the perfect piece for their vacation this year," Green said. "As we come out of COVID, I hope people start celebrating Christmas like they used to – going back to traditions, having familiar things around them. "Six Who Were There" is the perfect way to get back to the traditional Christmas spirit. "
For more information, call 417-623-3638.
[ad_2]