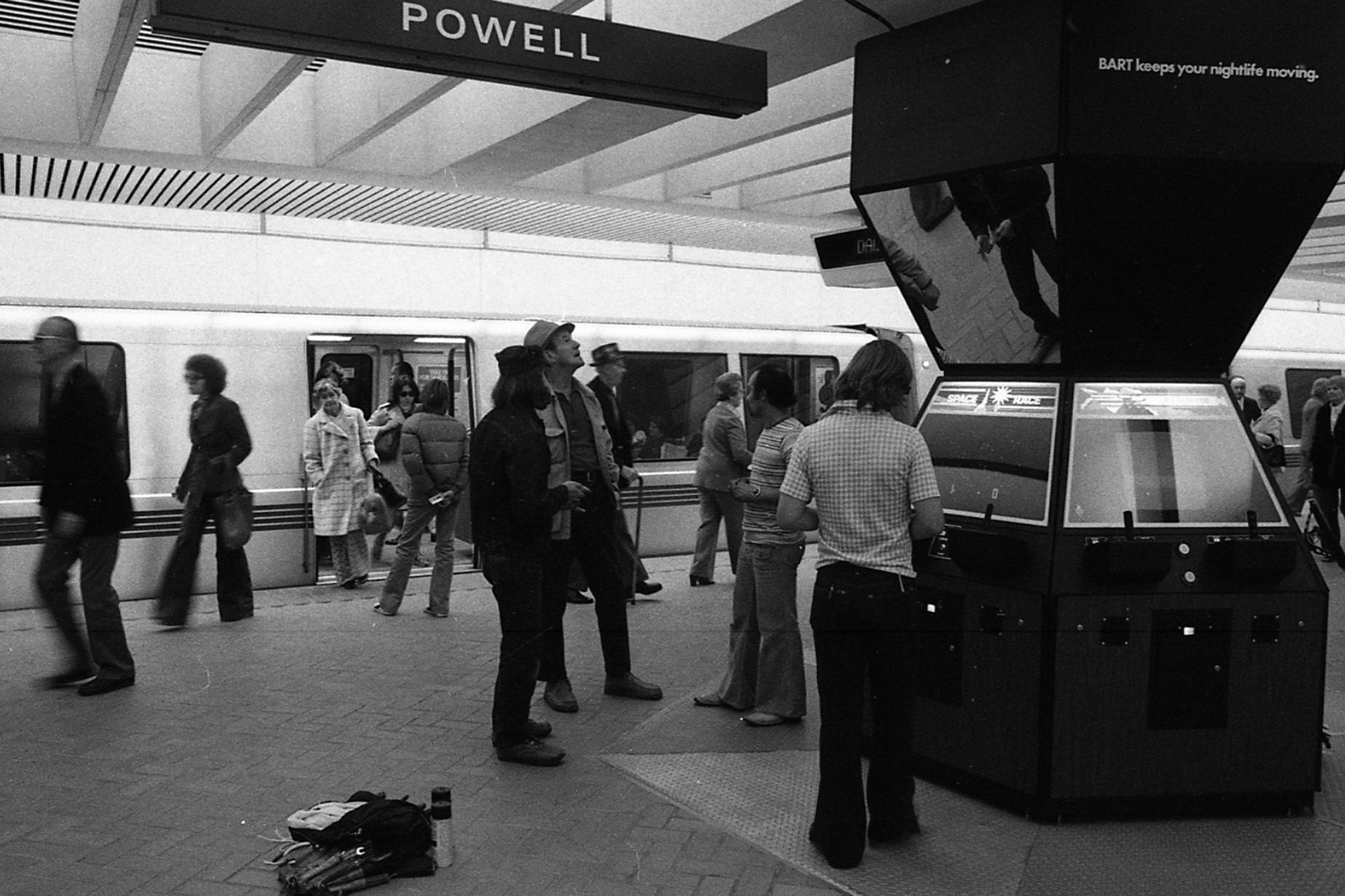 Vintage arcade games return to a San Francisco BART station
An unusual sound echoed through the lobby of the Powell Street BART station in downtown San Francisco on Saturday morning — the nostalgic din of digital explosions and the familiar explosions of 8-bit spaceships.
Just outside the fare gates, four vintage arcade games transported commuters back to a wild moment in Bay Area transit history, when BART formed perhaps one of its most storied partnerships. inconceivable today.