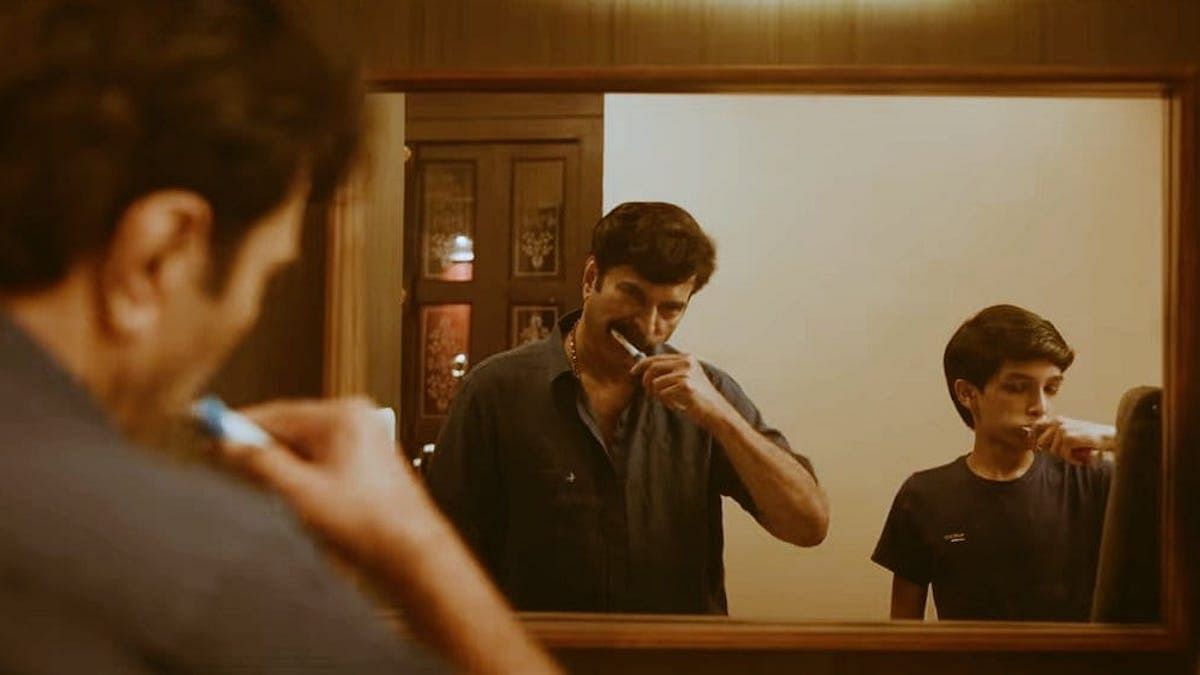 Watch 'Puzhu' for Mammootty – an aging superstar with a storyline befitting his stature
IIn his attempt to hunt, King Parikshit wreaks havoc in a forest. Exhausted after his killing, Parikshit now wants to quench his thirst. The weary king stumbles across a sage so deep in meditation that he cannot hear the king's repeated requests for water. A furious Parikshit places a dead snake around the hermit's neck and, as expected, draws a deadly curse – the king must die of a snakebite in seven days.
Parikshit loses his mind. He locks himself in a tower and surrounds himself with guards. In his paranoia, he kills and maims any nearby snakes. But a hermit's curse rarely fails. On the seventh day, the paranoid king is killed by the serpent god Takshak, disguised as Puzhu (worm) in a fruit basket.
The viewer doesn't realize that this exaggerated staging of the Parikshit legend is more than just a gripping opening scene in Ratheena PT's first film, Puzhu, now streaming on SonyLiv. It is one of many powerful attempts at foreshadowing Malayalam film by writers Harshad, Sharfu and Suhas. They weave drama and mythology together to set an arc for a sinister tale that has yet to be told. And then there's Mammootty.
---
Read also : Jayeshbhai Jordaar's non-macho hero works well. But it's an old message in a new bottle
---
Compelling plot, score and direction
Dark, twisted and distorted, the slow-burning thriller Puzhu doesn't miss its creepy intent. Malayali superstar Mammootty plays the badass, widowed ex-cop Kuttan, who leads a dull, buzzy existence with his son Kichu (Vasudev Sajeesh Marar) – or so it seems.
Jakes Bejoy's chilling background music and Theni Eashwar's brilliant cinematography help establish Kuttan's menacing screen presence. In his nuanced depiction, Mammootty establishes the character as a controlling narcissist obsessed with caste, order, and faith, vividly depicted in his hatred for his sister Bharati (Parvathy Thiruvothu) and her Dalit theater artist husband, Kuttapan. (Appunni Sasi).
As subtle as they are, Kuttan's daily rituals with Kichu are revolting, chilling, and some of the film's juiciest elements. Every day, the dictator single father puts his shoes back in the same place, questions his frightened son and is ready to punish him for the slightest mistake. While Kichu's hatred of Kuttan is understandable, decoding the father's erratic behavior is a gargantuan task and leaves the viewer gasping for more.
The writers have done a great job creating a character so delusional and self-righteous that he justifies his actions as being of immense benefit to everyone around him. Moreover, they seem to use Kuttan's idiosyncrasies to point to deep-rooted issues of caste, class, and systemic corruption – a feat Mammootty achieves through his remarkable use of the phrase.
---
Read also : Modern love: Mumbai is synonymous with "ishq, mohabbat, pyaar". But it's not so "modern"
---
Puzhu acquires many meanings
A culmination of bizarre and life-threatening events leads Kuttan to believe that someone is after his life. And as his psychosis progresses, the term Puzhu acquires different meanings. Whether it's a sister, a son or workers, everyone around Kuttan is an insignificant worm that deserves to be crushed into submission, a metaphor for inequality and violence based on the caste. Additionally, the pun serves as a powerful foreshadowing tool that depicts the untimely end of a twisted megalomaniac – an end as futile and impactless as that of a writhing, helpless worm.
Despite minimal screen time, Parvathy and Appunni Sasi kill as separate family members from Kuttan. Kuttan's visible hatred for his pregnant sister and her Dalit husband is an essential tool that helps drive the story while maintaining the air of tension that Ratheena so adamantly wants to maintain.
However, a rushed and hazy portrayal of the central characters' pasts contributes to a somewhat slow and confusing viewing experience. There are few details about Bharati's controversial marriage and Kuttan's shady dealings, making the plot complex and convoluted. Honestly, this is also where Ratheena could have put Parvathy's acting prowess to good use. Also, while caste and communalism seem to be central tropes, it's not easy to figure out the exact direction this film intends to take. There are too many dots to connect and a lot to figure out in a runtime of two hours or less.
Despite its flaws, Puzhu is a brave new-age film that dares to take the paths less traveled. This leaves a lot of room for interpretation and isn't your typical judgmental commentary on caste, class, and religion. Instead, it makes fine use of drama, metaphor, and allegory to craft a mostly tight story that thrills beyond measure. Ratheena and her triad of writers can also be credited with giving Mammootty a storyline that does justice to its large size. By Isaac Peter in Poomukhappadiyil Ninneyum Kaathu (1986) to Achootty in Amaram (1991), the aging superstar had countless dates with commercial father roles. However, it's perhaps one of the few storylines that reveals the passionate and talented comedian in him while giving an edge to the "dynamic dad" roles he's done so well in the past. Whether You Like 'Mammookka' Or Not, It Stuns And You Need To Watch Puzhu to see it in its full form.